Story

玉兔- The Moon rabbit or Moon hare is a mythical figure in Far Eastern folklore who lives on the Moon, based on pareidolia interpretations that identify the dark markings on the near side of the Moon as a rabbit or hare.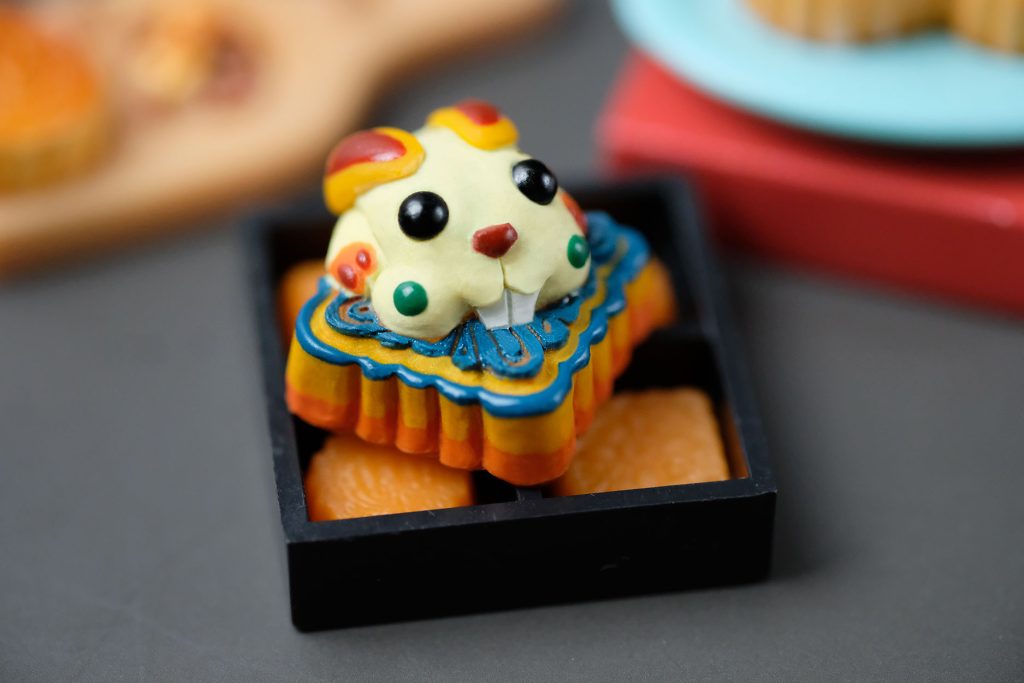 The folklore originated in China and then spread to other Asian cultures. In East Asian folklore, the rabbit is seen as pounding with a mortar and pestle, but the contents of the mortar differ among Chinese, Japanese and Korean folklore.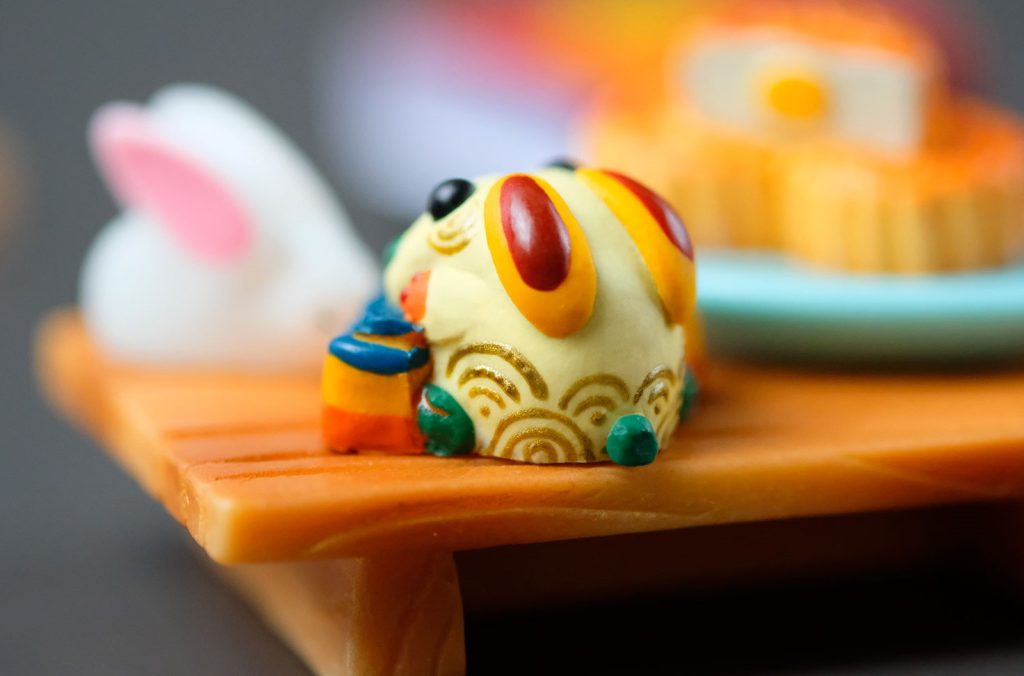 In Chinese folklore, the rabbit often is portrayed as a companion of the Moon goddess Chang'e, constantly pounding the elixir of life for her and some show the making of cakes or rice cakes; but in Japanese and Korean versions, the rabbit is pounding the ingredients for mochi or some other type of rice cakes. In some Chinese versions, the rabbit pounds medicine for the mortals and some include making of mooncakes.
This legend also gave rise to the Mid-Autumn Festivals of China and Vietnam, Tsukimi of Japan, and Chuseok of Korea, Sampeah Preah Khae in Cambodia, all of which celebrate the legend of the Moon rabbit. In Vietnamese mythology, the Jade Rabbit on the Moon is often accompanied by the Moon Lady and Cuội, who sits under a magical banyan. The trio has become the personifications of the holiday, when they descend to the mortal world and give out cellophane lanterns, mooncakes and gifts to children.