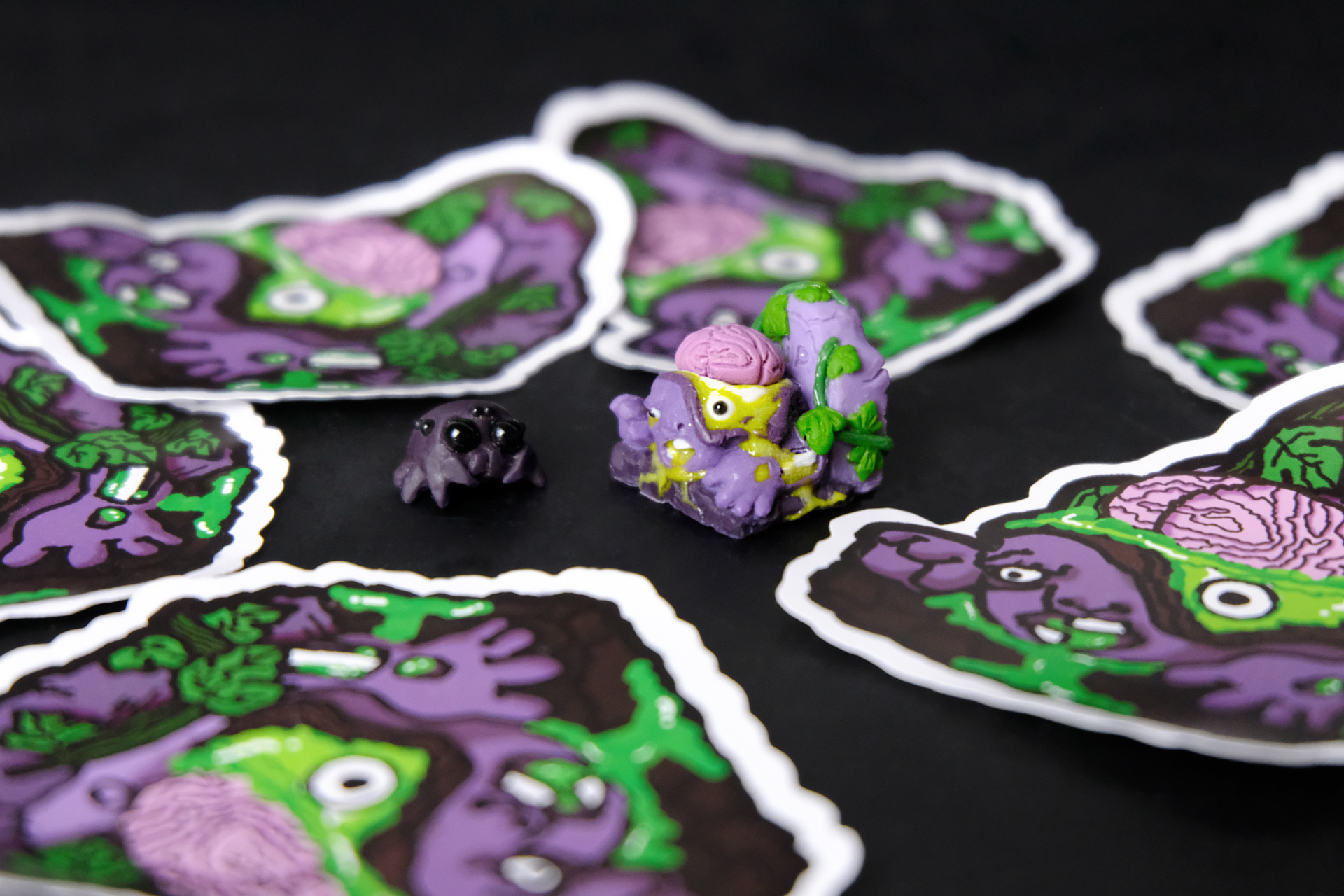 • Name of artisan: Zoombie 
• Colorway: Toxic
• Number Of Artisan: Only 1 keycap
• Profile: SA
• Stem type: MX 
• Material: Resin
• Technique: Mutilshot 
• Feature: Magnetic Keycap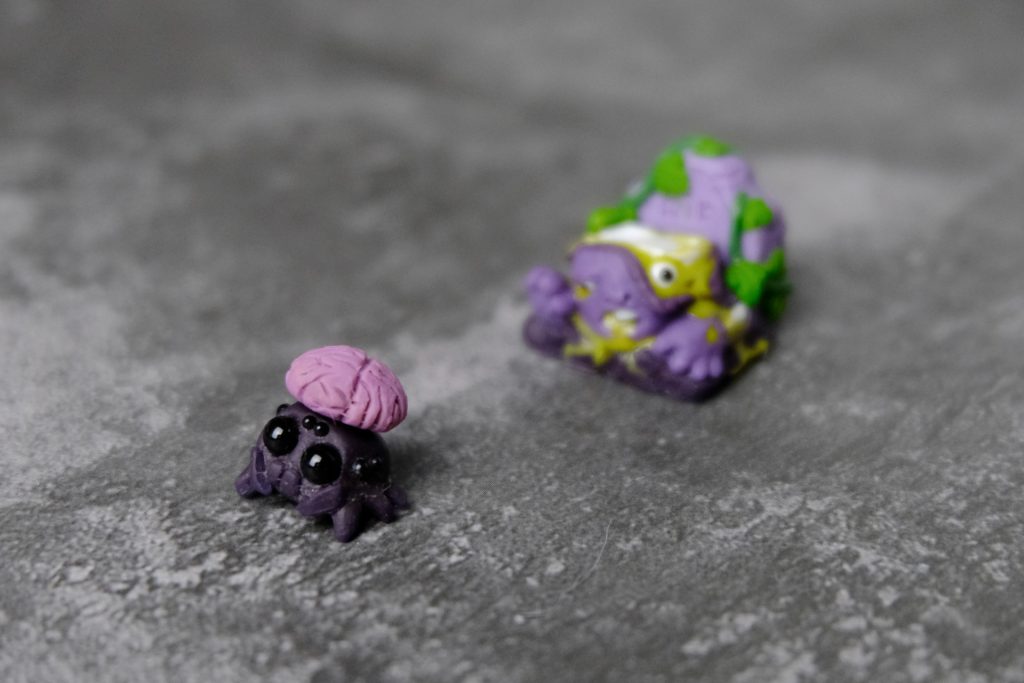 The undead is a common image of Halloween.

Some people said that zombies are corpses or people who are alive but infected by disease or virus then transformed into terrible walking creatures. Zombie impress by pale skin, dark circles around the eyes, dull, lifeless face. The image of a decomposing corpse rising from a tombstone is a terrifying obsession. However, it is also an endless inspiration for many individuals who love and create art. Together with Michael Lee, who know it better than anyone, with the endless passion for products that evoke the horror and death, have come together to create this unique keycap version.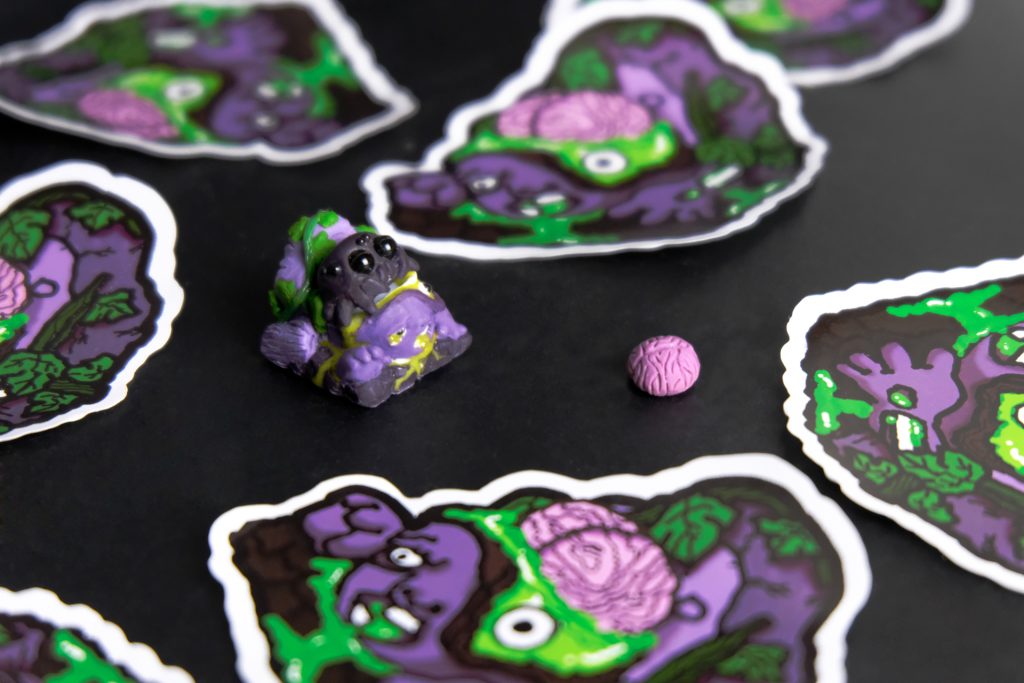 It is inspired by the image of a Zombie boy, rising from the old and dilapidated grave, covered with vines. Trying to ward off a mischievous spider that always wants to steal his brain – the only thing that miraculously remains intact. The skull was white with sticky mucus seeping out all over the rotting body. The body of a zombie boy is combined with the brain and spider with magnets. This is a crazy idea and very challenging for the Gaia's creature team.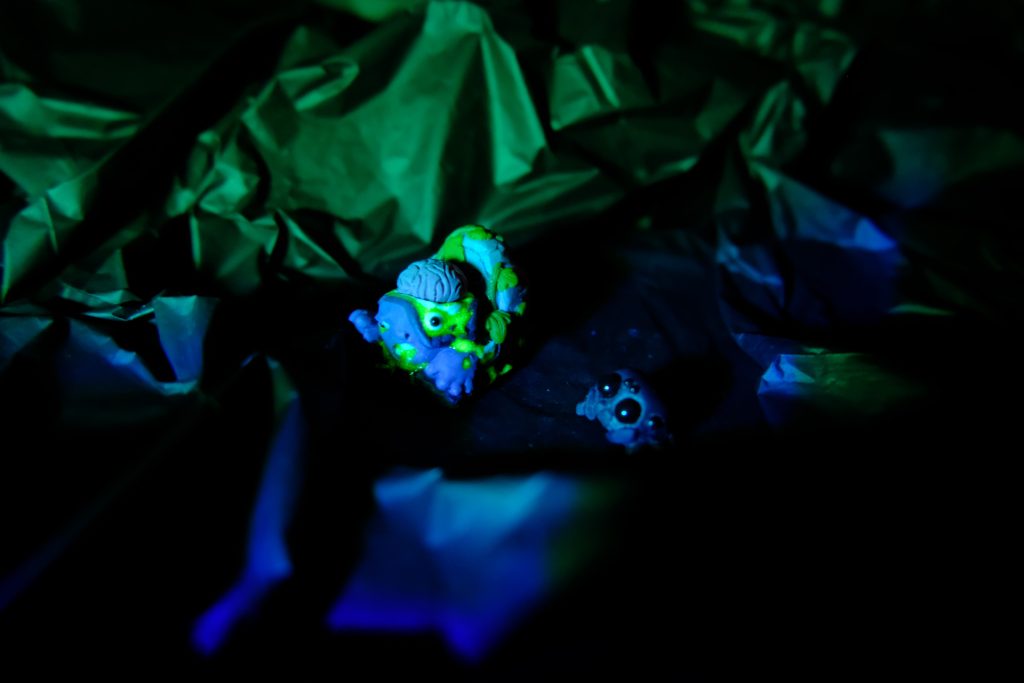 This keycap is meticulously made with both passion and enthusiasm of our artisans. Gaia's creatute hopes that this will be a special product of Michael Lee's zombie collection and also a wonderful memory about our collaboration. We really appreciate each product we make and each idea we receive from our clients.

Thank you very much Mr. Michael Lee as well as all customers who have trusted us to realize ideas and turn inanimate keyboard buttons into magical works of art.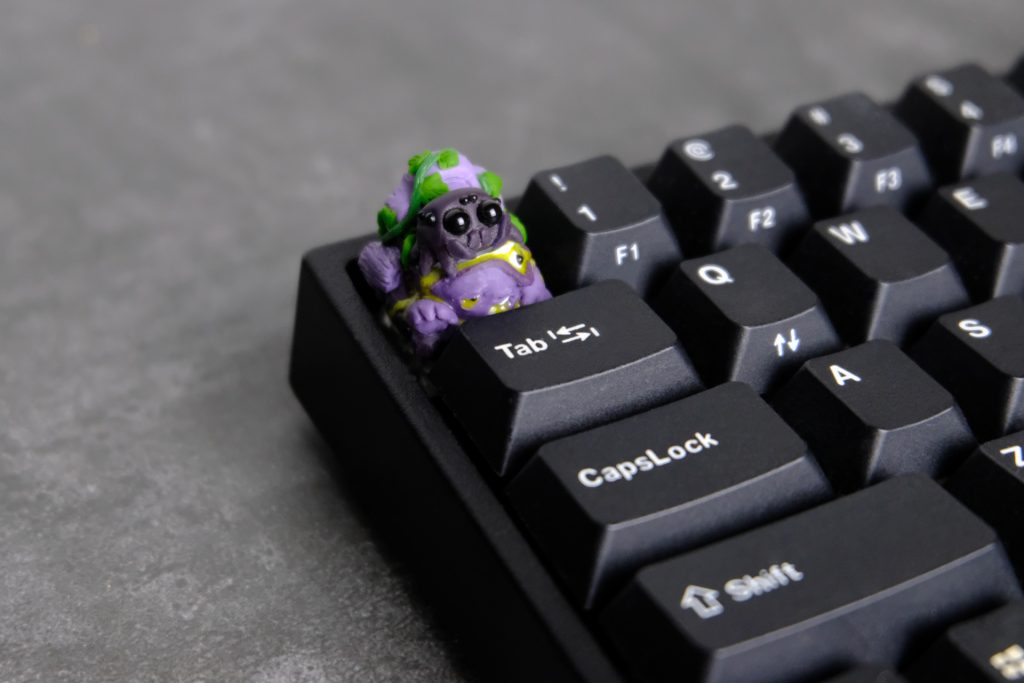 • Client: Michael Lee
• Sculptor: MAD Chick
• Colorist: Zelda